Current Series
"Being Human'
"
In this topical new series, we're exploring human sexuality in response to how views have drastically changed over the past decades. What do we believe, as followers of Jesus Christ, about sex and sexuality? If the Bible is our starting point, it makes sense to look at what it has to say about this important part of what it means to be human: What does the Bible say about being male and female? About what it means to be married and single? About how we are both broken and being made new?
Married & Single
May 16
by Pastor James
Especially in church culture, it's often assumed that marriage is somehow normal, that people ought to be married. However, the Bible also recognizes that not everyone is called to be married. And while being single often comes with unique challenges, so does marriage, and both also come with unique opportunities to serve God and his kingdom.
Male & Female
May 9
by Pastor James
The Bible is often dredged up in arguments about proper gender roles. But in the first reference to human beings in the Bible, it is clear that men and women are both equally created in the image of God. And while the Bible is clear about how sin has had destructive consequences for the way men and women treat and view one another, it also never loses sight of the fact that God created men and women to live together in relationship with each other and with him.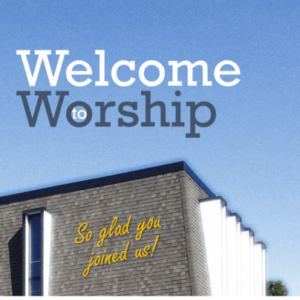 Body & Soul
May 2
by Pastor James
According to a lot of scientists, we are nothing more than the physical stuff that we're made of. A lot of spiritual types would argue that no, we are really souls that are merely trapped for a time in material bodies. But according to what the Bible tells us, to be truly human means we are both. God created human beings to be both body and soul, and what we do with both matters to him.
More sermons on our Youtube channel.